RADguru E-Lecture Series in association with Society of Emergency Radiology - SER
Deciphering Radiology from Varying Angles
Join the online CME by the Society for Emergency Radiology (SER) and Canadian Emergency Trauma and Acute Care Radiology Society(CETARS) are joining hands to conduct an online CME on May 6th, 2023.
The CME is a virtual event featuring discourses by expert radiologists.
Feast on the abundance of knowledge by expert radiologists.

May 6th, 2023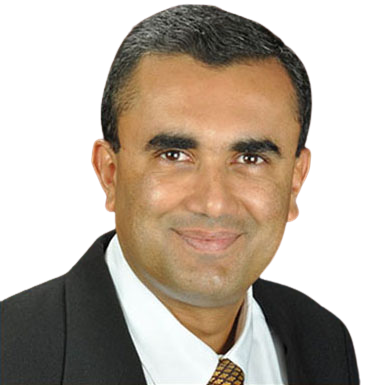 Dr Arjun Kalyanpur
Welcome, Introduction and Opening Remarks, 3:30 PM IST (6:00 AM EST)
Dr Arjun Kalyanpur is the President, Society of Emergency Radiology and The Chief Radiologist and Founder at Teleradiology Solutions.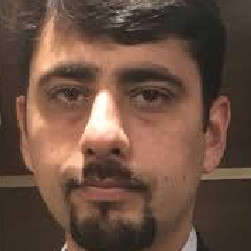 Dr Chirag Ahuja
Session: Imaging and Intervention in Acute Stroke Session hours: 3:35 PM IST (6:05 AM EST)
An enthusiastic Radiology academic by profession, Dr Chirag Ahuja is currently affiliated with the Department of Radiodiagnosis and Imaging and Post Graduate Institute of Medical Education and Research.
He is a recipient of several academic honours and merits including RSNA International Young Academic Scholarship (2014), VM Qasim Best Paper Award in Neurointervention (2014), Indian Council of Medical Research Studentship (2003).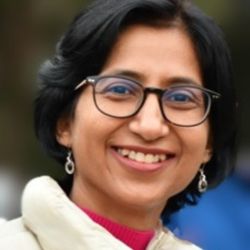 Dr Jyoti Kumar
Session: Imaging of Head and Neck Emergencies Session hours: 4:00 PM IST (6:30 AM EST)
Dr Jyoti Kumar holds the distinguished position of Director Professor at the Maulana Azad Medical College, New Delhi. An enthusiastic radiology researcher, she has more than 75 paper in PubMed indexed journals and 30 book chapters and has delivered more than 120 guest lectures.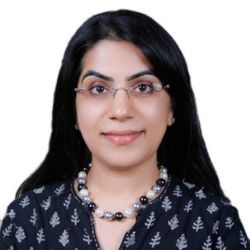 Dr Anjali Agrawal
Session: Artificial Intelligence in Emergency Radiology: Current Status and Future Trends Session hours: 4:30 PM IST (7:00 AM EST)
Dr Anjali Agrawal is one of the Founding Members of Society for Emergency Radiology-India. She is as a medical imaging expert as well as a radiology scholar with a string of achievements to her name. She has been an invited speaker at several platforms including the RSNA, ECR, ASER, ESER, SER, SERAU, BSER and IRIA Annual Conferences on Emergency Radiology, Teleradiology and AI.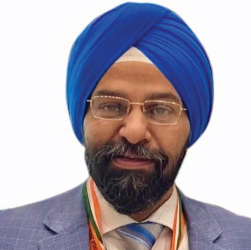 Dr Kushaljit Sodhi
Session: Imaging of Neonatal Abdominal Emergencies Session hours: 5:00 PM IST (7:30 AM EST)
Dr Kushaljit Sodhi is currently serving as the Professor of Radiology, Pediatric Radiology Section, St Louis Children's Hospital, Washington University School of Medicine in St Louis, Missouri, USA and also the Professor at the Department of Radiodiagnosis, Post Graduate Institute of Medical Education and Research (PGIMER), Chandigarh, INDIA.
His key area of interest is 'Lung MRI in children' and 'Ultrasound in Children'. He has authored 212 publications, 15 book chapters and has delivered more than 100 scholarly lectures at academic platforms.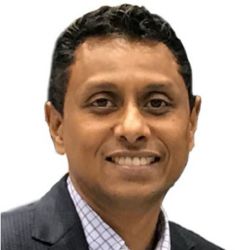 Dr Adnan Sheikh
MODERATOR - CETARS Canada Radiologists
Dr Adnan Sheikh is a Radiology Specialist with special interest in personalized patient-specific 3D printing, marrow imaging, functional musculoskeletal imaging, bone and soft tissue tumour imaging, MSK intervention and Emergency/Trauma imaging. He is actively involved in multimodality imaging-based multidisciplinary research projects in collaboration with researchers from the Division of Orthopedic Surgery and Department of Physical Medicine and Rehabilitation. Apart from this he has also served as the Chairperson of the RSNA 3D Printing Special Interest Group.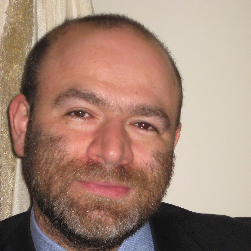 Dr Michael N Patlas
Session: Imaging of Bowel TraumaSession hours: 5:30 PM IST (8:00 AM IST)
Dr Michael Patlas is currently the Emergency/Trauma Imaging Section Chief in the Department of Radiology, at McMaster University.
He is the Editor-in-Chief for the Canadian Association of Radiologists Journal and five radiology books, and the author of over 185 peer-reviewed papers, editorials, and book chapters.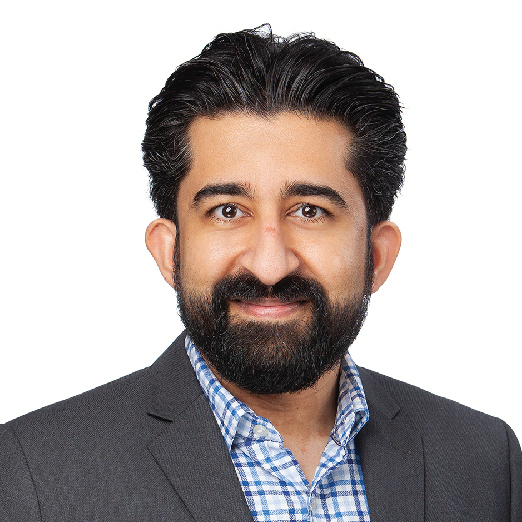 Dr Prasaanthan Gopee-Ramanan
Session: Inflammatory Bowel Disease: An Emergency Radiology Perspective Session hours: 6:00 PM IST (8:30 AM EST)
He is currently the Assistant Professor of Diagnostic Radiology at McMaster University and Staff Diagnostic Radiologist at Juravinski Hospital and Cancer Centre, Hamilton Health Sciences.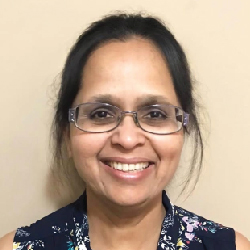 Dr Hema Choudur
Session: MSK Trauma – Interactive Case Review Session hours: 6:30 PM IST (9:00 AM EST)
Dr Hema Choudur currently serves as the Professor of Radiology, Head, Division of MSK Imaging, McMaster University, Hamilton, ON, Canada L8L 2*2. Her areas of interest are MSK Trams and Sports Imaging, MSK Ultrasound and US/ Image guided MSK interventions.
Dr Hema has authored 85 textbook chapters and peer reviewed publications. She has delivered approximately 101 talks and lectures, 35 presentations and conducted several imaging workshops.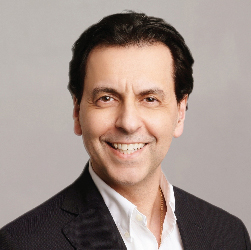 Dr Savvas Nicolaou
Session: Dual Energy CT in the ER Session hours: 7:00 PM IST (9:30 AM EST)
Dr Savvas Nicolaou is an academician and Radiology expert with several luminary accomplishments.
Founder and Sitting President of Canadian Emergency, Trauma and Acute Care Radiology Society (CETARS)
Launched the 24/7/365 Emergency and Trauma Radiology Fellowship program in Canada
Developed one of the first whole-body trauma protocols (RIPIT)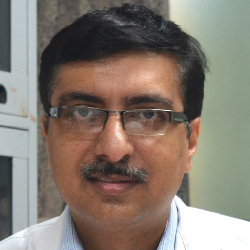 Dr Naveen Kalra
Closing Remarks
Dr. Naveen Kalra is presently holding the position of a professor at PGIMER, Chandigarh, India. He is the General Secretary of the Society for Emergency Radiology. He is the Associate Editor of Journal of Clinical Interventional Radiology and also the reviewer for several national and International Journals.Currently he also serves as the President, State Branch of ISVIR (CH, PB and HP). He has published 185 papers and has given approximately 186 lectures.
Imaging and Interventions in Hemoptysis
Session Delivery by Sreedhara Bettadahally Chaluvashetty, Associate Professor Dept of Radiodiagnosis, PGIMER, Chandigarh

March 17th, 2023,

5:30 PM
RADGuru is a virtual teaching platform launched by Teleradiology Solutions to train students and globally practicing radiologists by sharing radiological knowledge.