Our Trustees oversee every aspect of our strategy, initiatives and projects to ensure we are focused on the best interests of our stakeholders and beneficiaries while adhering to our values.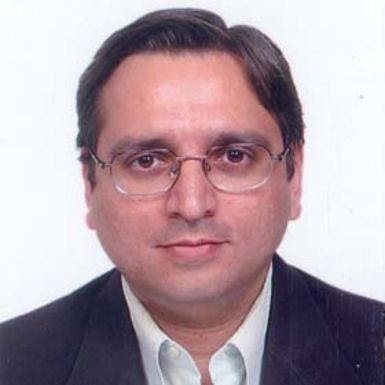 Mr Sumir Hinduja
Trustee, Telerad Foundation
Mr. Sumir Hinduja, Trustee of Telerad Foundation, holds a bachelor's degree in economics and a master's in development studies. His engagement with grassroots organizations in Rajasthan focused on enhancing government accountability and transparency in welfare program spending, leading to the enactment of India's Right to Information and Employment Guarantee Laws. Sumir is actively involved in electoral reform, waste segregation and recycling advocacy, and philanthropic initiatives for life-saving medical procedures and individuals with disabilities. He plays a pivotal role in his family's apparel business, creating brands for the Indian market, particularly for youth, children, and women consumers. As the Managing Director of Gokaldas Images, he oversees labour- intensive clothing manufacturing for export, providing significant employment opportunities, especially for women. Sumir's diverse involvement in social activism, business, and philanthropy reflects his unwavering commitment to positive change and empowerment.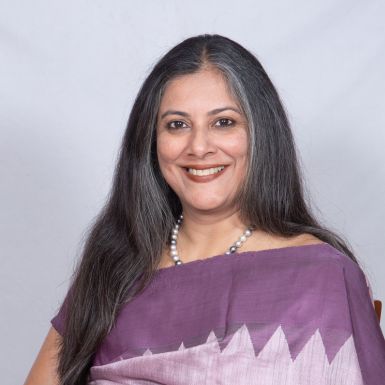 Nandita Lakshmanan
Trustee, Telerad Foundation
Nandita Lakshmanan, Founder and CEO of The PRactice, brings over 25 years of experience in Public Relations. With a focus on fostering leadership and intrapreneurship, Nandita drives the firm's growth through collaboration and continuous mentoring. Her expertise is widely recognized, having served on prestigious juries at events like the Cannes Lions International Advertising Festival and the SABRE Awards India. She has received accolades including the Sabre Individual Award and being named one of India's top 10 women in Public Relations.
Beyond her professional achievements, Nandita is a dedicated volunteer with Pallium India, an NGO dedicated to raising awareness for palliative care. She is also a founding member of the Global Women in PR – India Chapter, providing a supportive platform for women in the communications industry. In her spare time, Nandita indulges in kitchen gardening and explores India's vibrant arts and crafts scene, with a particular passion for handloom. Recently, she has been appointed as a Trustee of The Telerad Foundation. Nandita's multifaceted expertise and commitment to empowering others make her an invaluable asset to any organization.