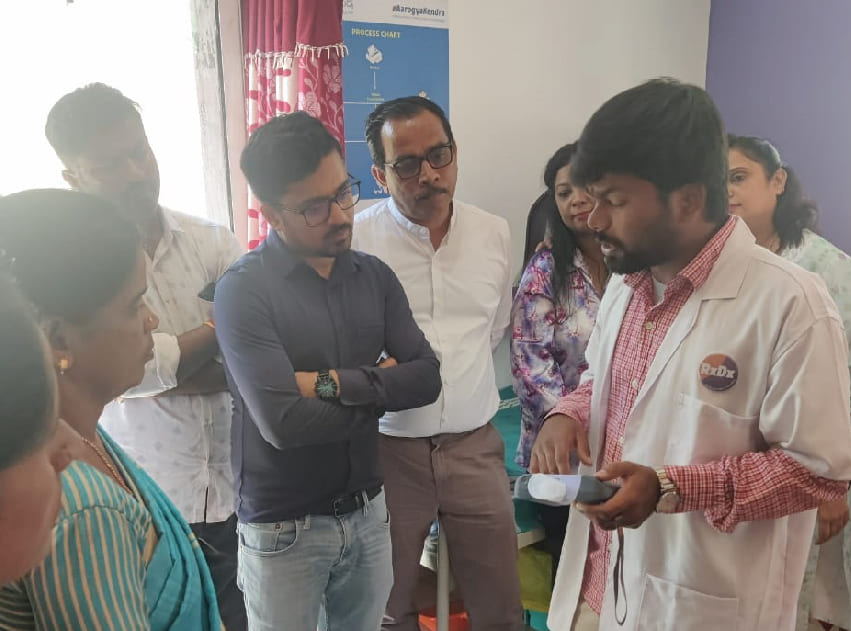 CSR Lead Inaugurates General Health Camp at eAarogyaKendra, Karahalli Yeshwanthpur on 15th June 2023
Mr Parthasarathi Changdar, the CSR Lead from AkzoNobel Delhi, visited one of the eAarogyaKendra Centers in Karahalli Yeshwanthpur, Hoskote Taluk, accompanied by Dr Prettysha Curtis, HR-Manager OHC & CSR Lead, AkzoNobel India, and Mr Ashwani Sinha, CIO-Telerad Foundation Bangalore.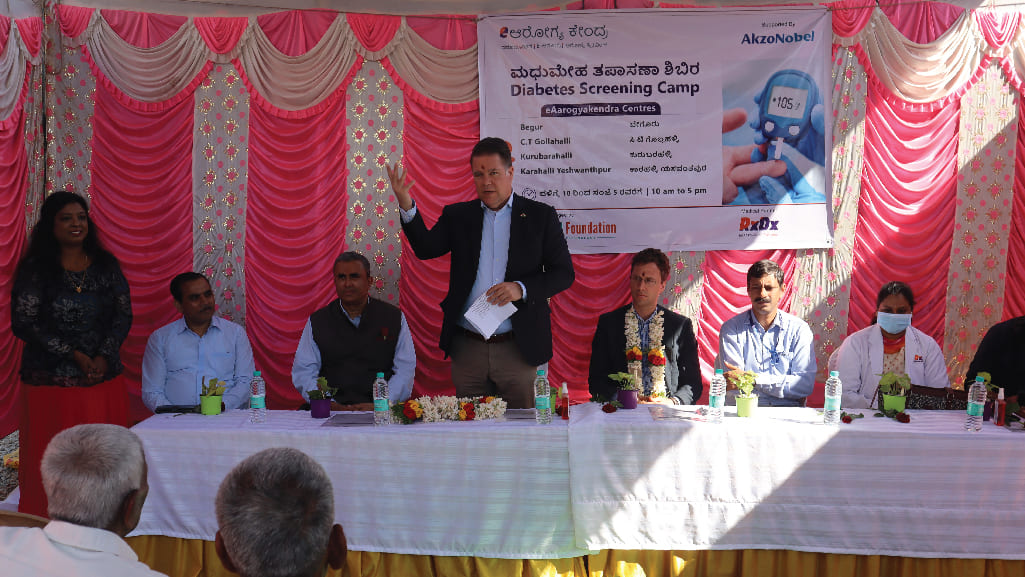 Dutch Embassy Officials visit the AkzoNobel CSR projects in Begur, Hoskote on February 17th, 2023
The camp featured diabetes screening, consultation with Dr Latha C, General Practitioner, further consultations with diabetologists via telehealth based on GP recommendation, diet counselling, and medicine distribution.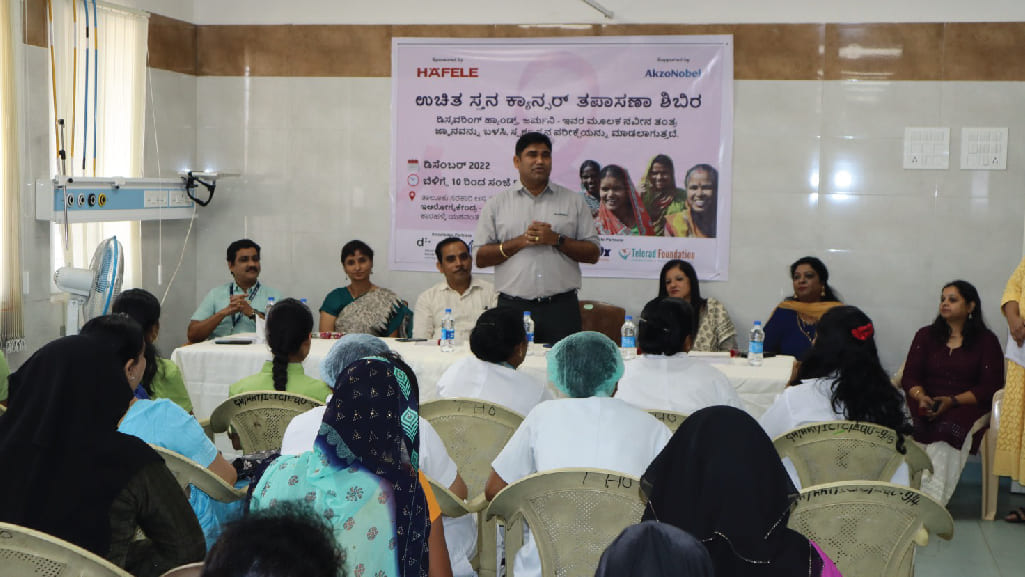 Telerad Foundation Breast Screening Camp Inauguration: 7th Dec 2022
In light of the growing cases of Breast Cancer cases in females, Telerad Foundation with the support of Bayer Foundation India, Hafele, and AkzoNobel, is conducting breast screening camps in the Hoskote area of Bengaluru (R). Besides screening, these camps also aim to increase awareness amongst the public.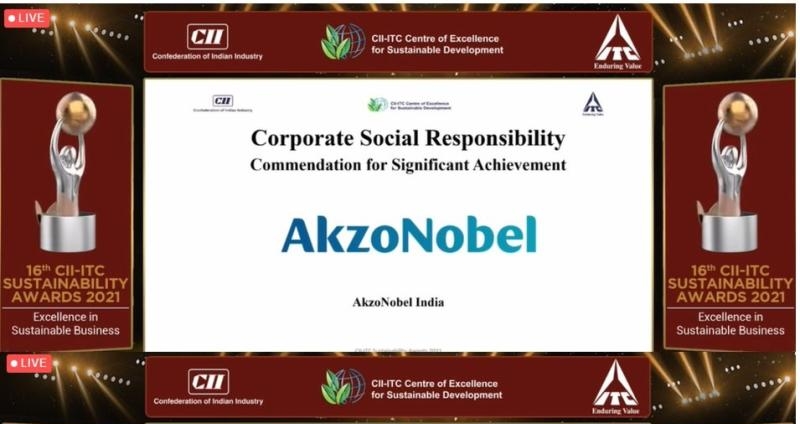 Telerad Foundation Congratulates AkzoNobel for CII-ITC Awards
AkzoNobel received Commendation for Significant Achievement in CSR at the virtual ceremony of CII-ITC. Telerad Foundation congratulates AkzoNobel for this incredible feat.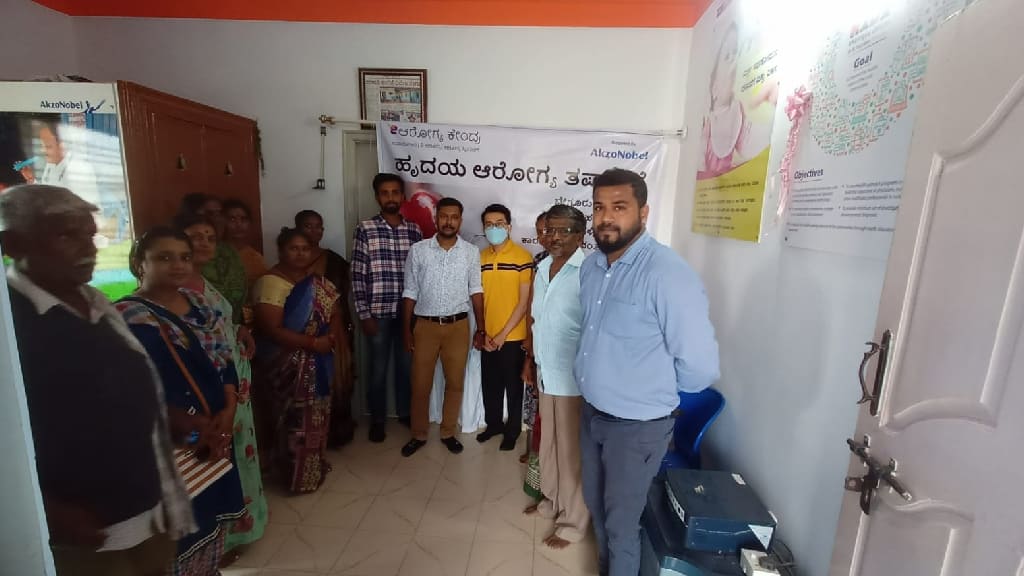 Cardiac Screening Camp at Begur and Golahalli (4th and 5th July 2022)
As a part of community outreach and awareness programme, a Cardiac Screening Camp was held by Telerad Foundation at Begur and Golahalli, Hoskote, Bangalore, Karnataka on 4th and 5th July 2022 respectively.