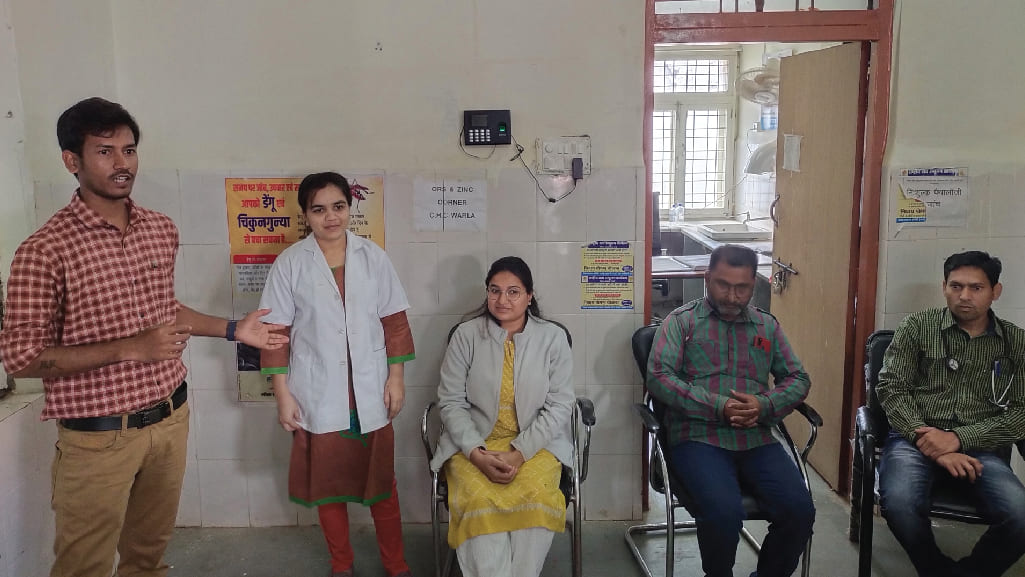 Inauguration of Phygital CHC, Warla: 17th Jan 2023 at Barwani, Madhya Pradesh
The Phygital CHC at Warla, Sendhwa block Barwani District, Madhya Pradesh, was inaugurated on 16th Jan 2023 by Dr Jeetendra Bamanka (Warla CHC Incharge MO)
Notable Government officials present during the event were Dr Anjali Dawar (MO), and Mr Rupesh Jain (Social Worker).
Other notable guests were Nurses, ASHA and Anganwadi Workers.
Mr Jaya Kumar and Mr Mahendra represented RxDx Healthcare and Telerad Foundation.
Phygital CHC is a CSR initiative of the Bayer Foundation. Implemented and Managed by Telerad Foundation and RxDx Healthcare.