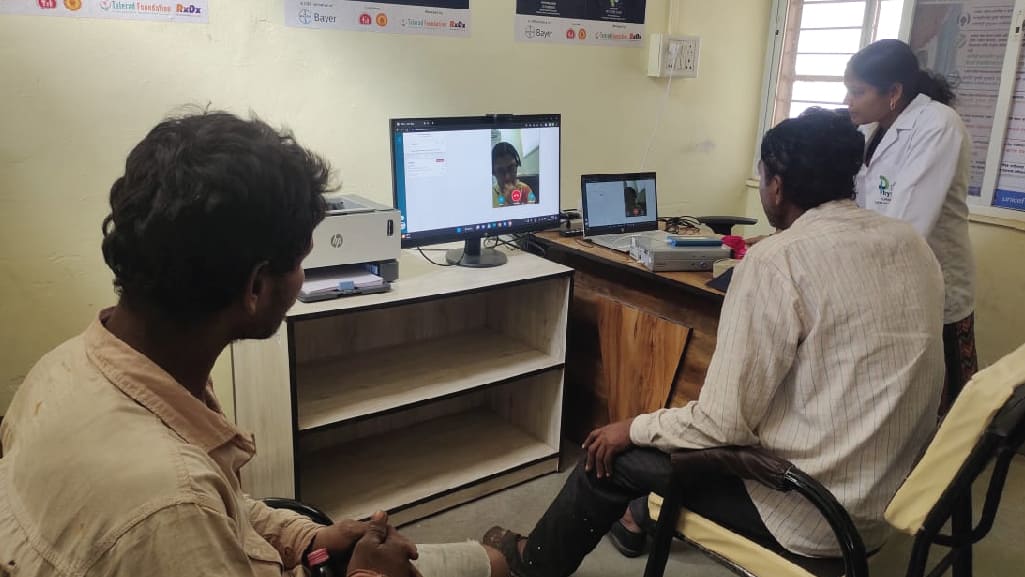 Monitoring Visits by Bayer Foundation Team: 16th Feb 2023 at Bembli, Osmanabad, Maharashtra
Bayer Foundation India Team conducted a monitoring visit to the Phygital PHC in Bembli village of Osmanabad district, Maharashtra on 16th Feb 2023.
Mr Sandeep Kumar and Mr Hitendra from Bayer Foundation accompanied by Mr Sagar BT from Grant Thornton visited the centre.
Grant Thornton is Bayer's FPO implementing partner.
Phygital PHC staff Ms Surekha cordially invited the guests and gave brief overview on the Teleconsultation process along with the utilisation of Medical Aid Instruments such as Health Cube, Otoscope etc.
Phygital PHC is a CSR initiative of Bayer Foundation. Implemented and managed by Telerad Foundation and RxDx Healthcare.