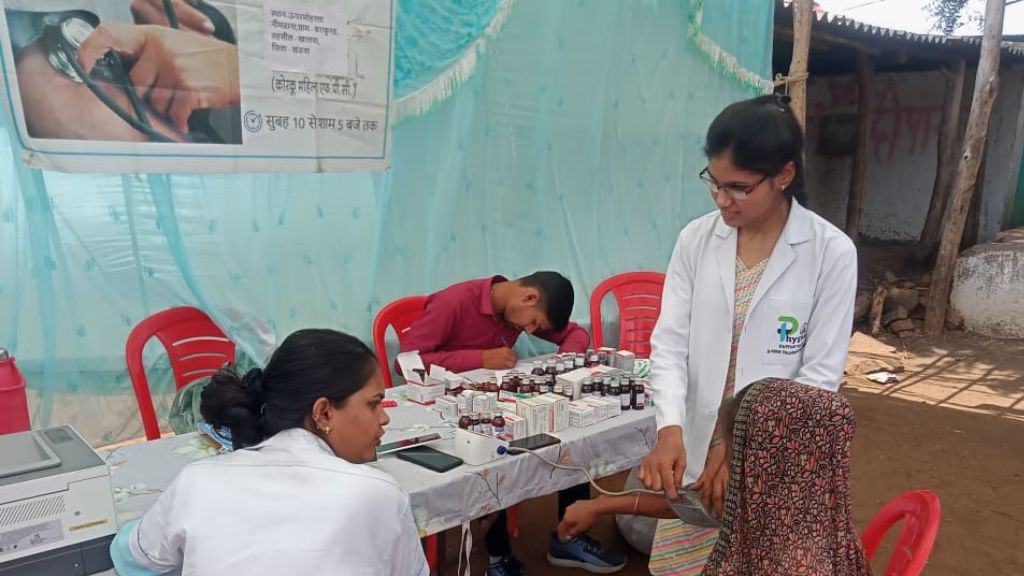 Phygital Phc Fpo Camp Diary: 22nd May 2023 At Bharakund Village, Khalwa Tehsil, Khandwa District, Madhya Pradesh
A General Health Camp was organized on May 22, 2023, exclusively for farmers associated with Arya Collateral Farmers Producer Company (FPC) in Bharakund Village, Khandwa District, Madhya Pradesh.
The event was graced by Village Sarpanch Mr Gulab Kalme and attended by Mr Ramesh Gohare (CEO) from Korku farmer producing company, along with executives from Arya Collateral FPO.
65 beneficiaries received comprehensive healthcare services offered by the camp.
Experienced Phygital PHC staff, Ms Akanksha and Ms Pooja, led the camp facilities whilst assisting with consultations for Gynaecology, Hypertension, Diabetes, ENT, Paediatric care, and other general health issues.
To support the camp, the Health Department of Madhya Pradesh generously supplied generic medicines.
Arya Collateral is Bayer's FPO implementing partner, while Phygital PHC operates under the CSR initiative of Bayer Foundation, managed by Telerad Foundation and RxDx Healthcare.
The health camp was a remarkable success, promoting well-being among the dedicated farmers of Arya Collateral FPC.