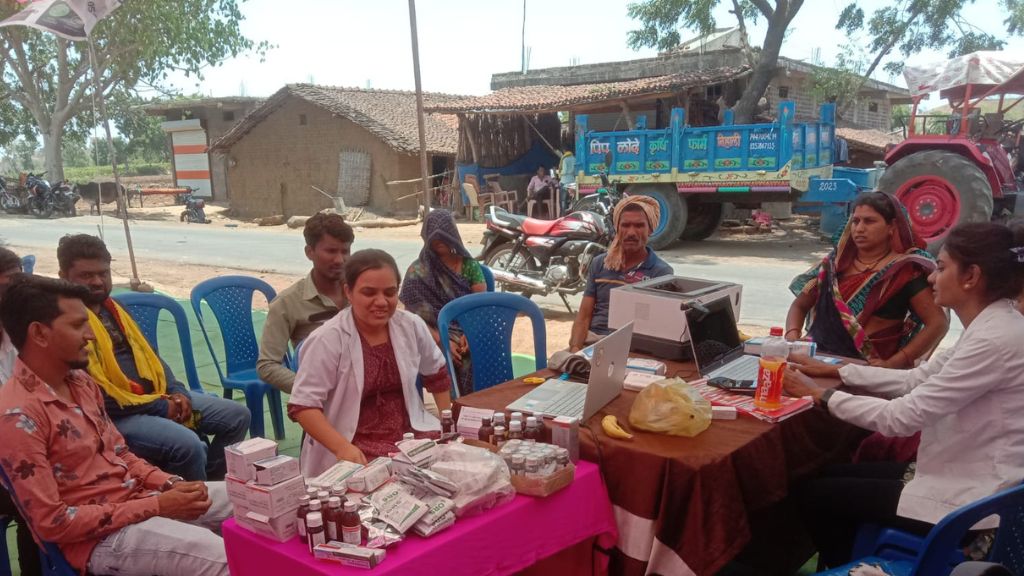 Phygital Phc Fpo Camp Diary: 24th May 2023 At Nihali Village, Palsud Tehsil, Rajpur Block, Barwani District, Madhya Pradesh
General Health Camp held on May 24, 2023, for women farmers in Nihali Village, Barwani District, Madhya Pradesh
Inaugurated by Nihali Village Sarpanch Mr. Rajaram Rawat.
Special guests included Ms Jasma Kanoje (BOD), Sunita Rawat (CHO), Mr Rohit Panwar, and Mr Vijay Romde from Arya Collateral FPO.
Phygital PHC staff, Ms Kiran Senani and Ms. Komal Yadav, led the camp.
Beneficiaries received physician consultations for various health issues like gynaecology, hypertension, diabetes, ENT, and paediatrics. 75 beneficiaries were provided with essential healthcare services.
Generic medicines were supplied by the health department of Madhya Pradesh.
Organized by Arya Collateral, Bayer's FPO implementing partner.
Phygital PHC is a CSR initiative of Bayer Foundation, implemented and managed by Telerad Foundation and RxDx Healthcare.