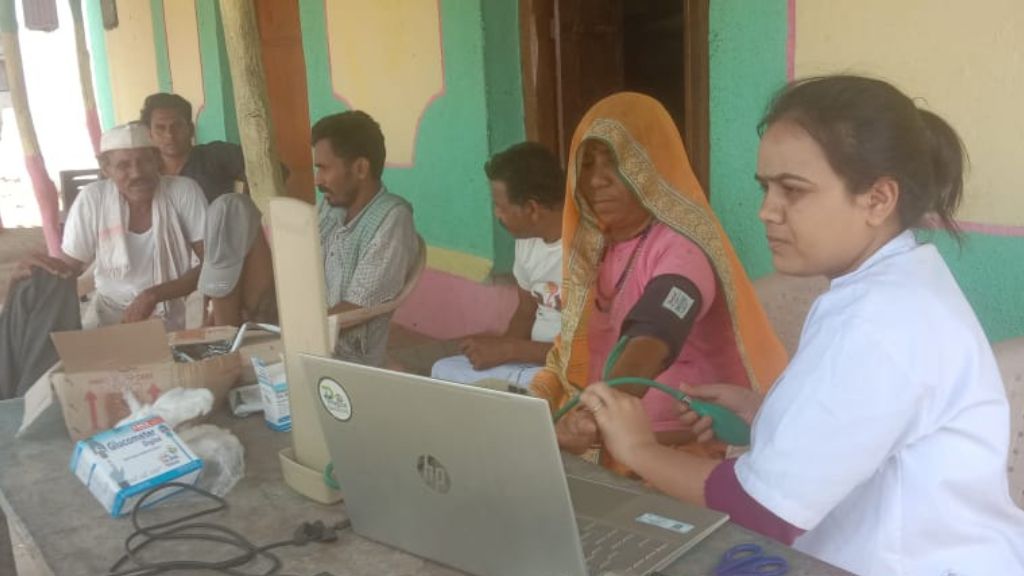 Phygital PHC Sub-Centre Camp Diary: 17th May 2023 at Sub-Centre of Warla CHC in Badiyapani Village, Warla Tehsil, Sendhwa Block, Barwani District, Madhya Pradesh
49 beneficiaries consulted our physicians, covering Diabetes, Hypertension, ENT, Dermatology, Gynaecology and general health issues. Ms Kiran Senani, a dedicated member of our Phygital PHC team led the camp facilities.
ASHA and Anganwadi Workers of Badiyapani village were also present in the camp.
The Health Department of Madhya Pradesh provided with timely and generous supply of generic medicines.
Phygital PHC: A CSR initiative by Bayer Foundation, skillfully managed by Telerad Foundation and RxDx Healthcare.