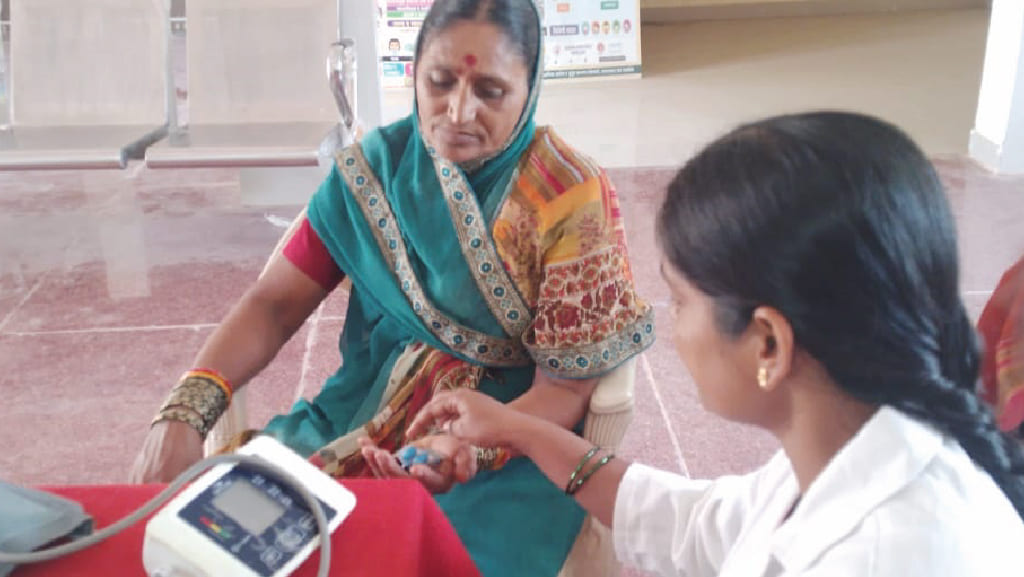 Phygital PHC Sub-centre Camp Diary: 22nd June 2023
Bembli PHC, Kangara Village, Osmanabad Taluk & District, Maharashtra
On 22nd June 2023, we conducted a successful General Health Camp at one of the Sub-Centres of Bembli Primary Health Centre in Kangara Village, Osmanabad Taluk & District, Maharashtra.
The dedicated ASHA and Anganwadi workers assisted in the smooth running of the camp facilities.
A total of 35 beneficiaries received consultations from our experienced physicians, who provided expert care for Paediatric, Diabetes, Hypertension, ENT, Dermatology, Gynaecology, and other general health concerns.
The camp was proudly led by the Phygital PHC Staff, the efficient Ms Surekha, who ensured that the facilities ran smoothly. Thanks to the generous support from the Health Department of Maharashtra, we were able to supply essential generic medicines for the camp.
Phygital PHC is a CSR initiative of Bayer Foundation, which is effectively implemented and managed by Telerad Foundation and RxDx Healthcare.