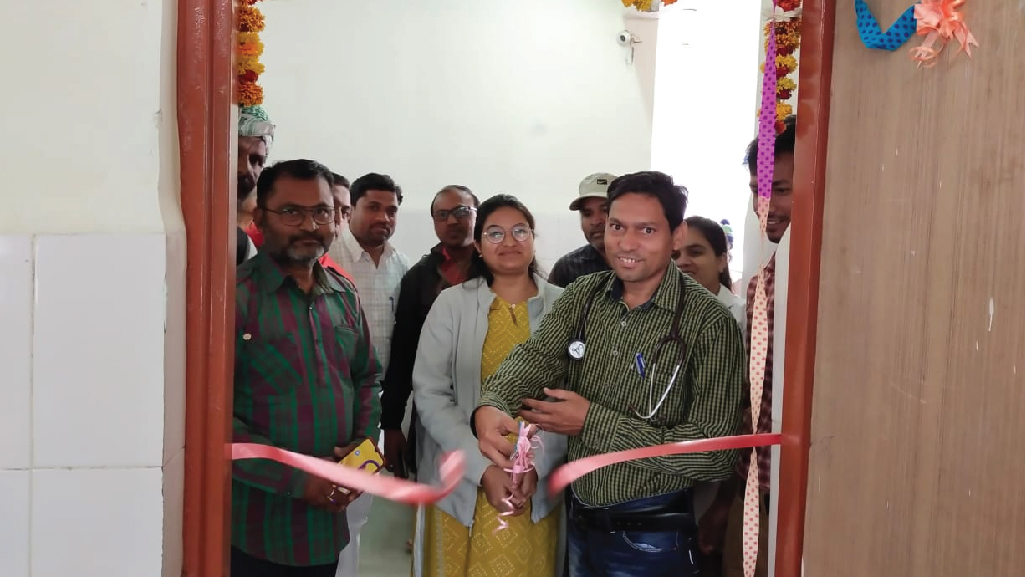 Phygital PHC Upgraded to CHC: 16 Jan 2023 at Barwani, MP
The Telerad Foundation team is elated to announce that two of our Phygital PHCs under Bayer in Barwani, MP, have been upgraded to Phygital CHCs (Community Health Centres). Sharing a few pictures of the inaugural ceremony at Warla, Barwani.
Mahendra and Jay from TF team have coordinated the entire process of shifting, establishing, training of the newly launched CHC and inauguration under the guidance of PMU (Programme Management Unit) of RxDx Healthcare.
Phygital PHC is a CSR initiative of Bayer Foundation. Implemented and managed by Telerad Foundation and RxDx Healthcare.