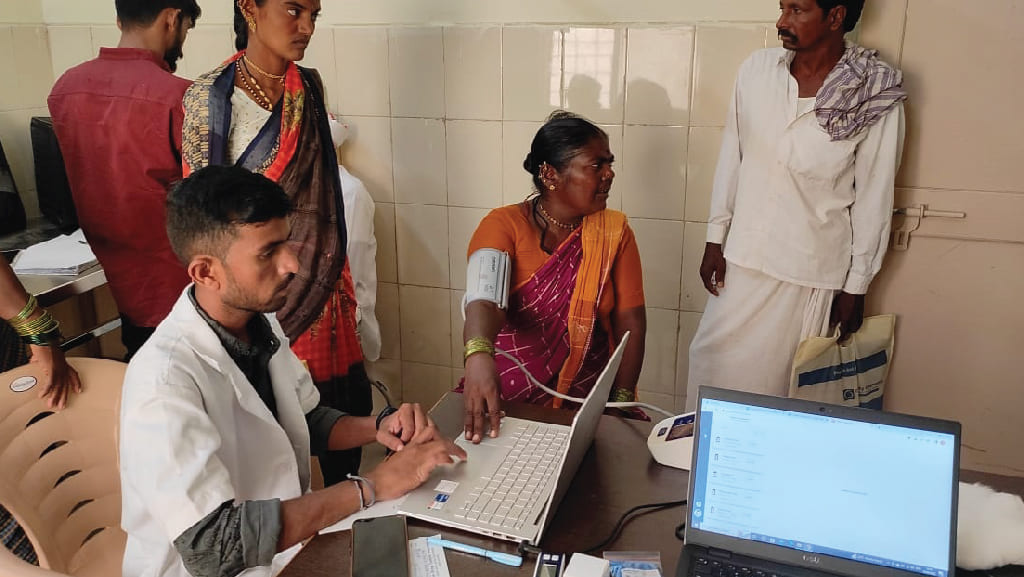 Phygital Sub-centre Camp Diary: 20th June 2023
Idapnur PHC, Talamari Village, Raichur Taluk & District, Karnataka
An Eye Screening & General Health Camp was held on 20th June 2023 at the Idapanur PHC Sub-Centre in Talamari Village, Raichur Taluk & District, Karnataka.
The camp was organized by the dedicated CHO & ASHA Workers of Talamari Sub-Centre and the Anganwadi Workers of Talamari village, along with support from Phygital PHC staff led by Ms Umadevi.
A total of 57 beneficiaries received comprehensive eye screenings to address any potential eye issues.
Additionally, 34 beneficiaries benefited from teleconsultation services. The consultations covered a range of medical areas including Diabetes, Hypertension, ENT, Gynaecology, Paediatric, and general health problems.
The Health Department of Karnataka supplied generic medicines for the camp to ensure all beneficiaries received necessary treatment.
This successful camp was made possible by the CSR initiative of Bayer Foundation - Phygital PHC, which is implemented and managed by Telerad Foundation and RxDx Healthcare.