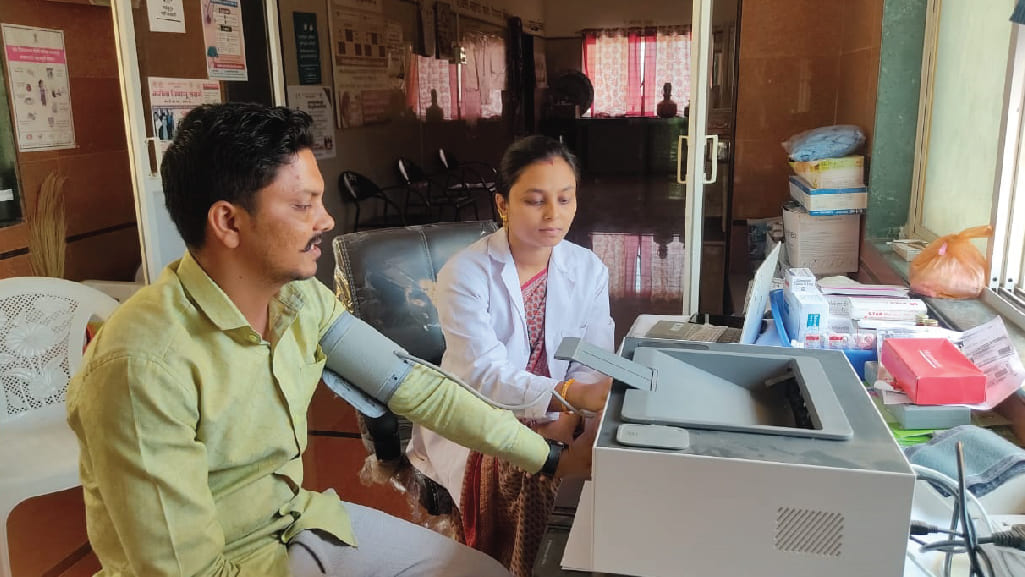 Phygital PHC Sub-centre Camp Diary: 23rd June 2023
Gour Village, Khallamb Taluk, Osmanabad District, Maharashtra
The Telerad Foundation team recently conducted a General Health Camp on 23rd June 2023 in one of the sub-centres of Dahipal PHC in Gour Village, Khallamb Taluk, Osmanabad District, Maharashtra.
Our dedicated physician team provided consultations for various health concerns, including Paediatric, Diabetes, Hypertension, ENT, Dermatology and Gynaecology. A total of 38 beneficiaries received the care they needed.
The event was made successful with the support of ASHA and Anganwadi Workers from Gour Village.
The camp was spearheaded by Ms Pooja, from Phygital PHC, ensuring everything ran smoothly.
Thanks to the Health Department of Maharashtra, we were able to supply generic medicines to meet the healthcare needs of the beneficiaries.
The camp was part of the Phygital PHC initiative, a heartwarming CSR project by Bayer Foundation, implemented and managed by Telerad Foundation and RxDx Healthcare.
Together, we continue to make a positive impact on the health and well-being of communities in Maharashtra.