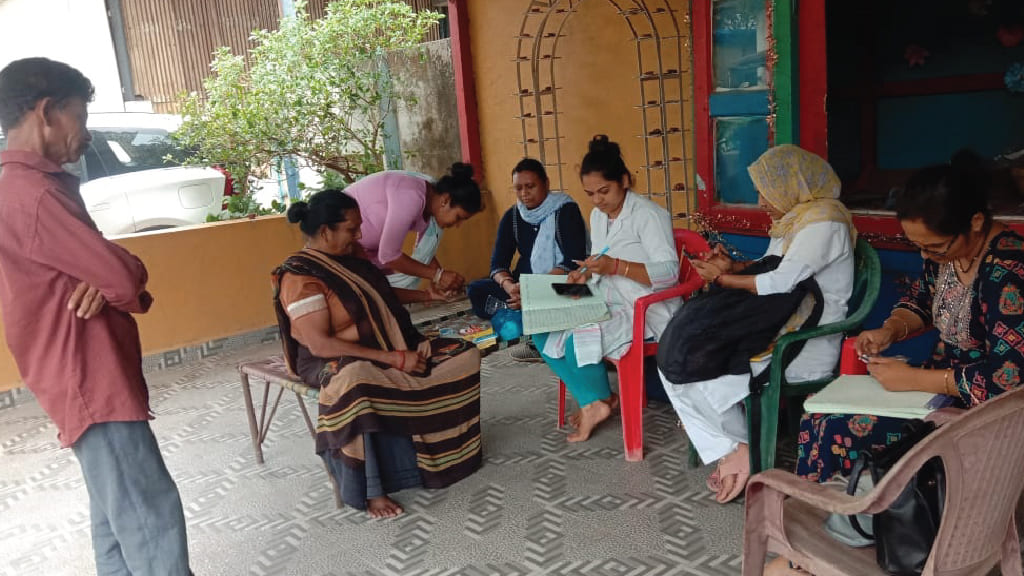 Phygital PHC Sub-centre Camp Diary: 16th June 2023
Koparli PHC, Kocharva Village, Vapi Taluk, Valsad District, Gujarat
On 16th June 2023, a successful General Health Camp was held at a Sub-Centre of Koparli PHC in Kocharva Village, Vapi Taluk, Valsad District, Gujarat.
We had a dedicated team consisting of Ms. Preethi (CHO) Koparli PHC, ASHA workers, and Anganwadi Workers from Kocharva village. Together, we made a difference in the lives of the community members.
Our skilled physicians provided consultations to 40 beneficiaries, addressing various health concerns such as Paediatric care, Diabetes, Hypertension, ENT, Dermatology, Gynaecology, and other general health issues.
We extend our gratitude to the Health Department of Gujarat for supplying generic medicines for the camp, ensuring affordable healthcare for all.
We are proud to mention that the camp was led by Ms. Trupti Patel, a dedicated member of the Phygital PHC Staff.
Phygital PHC is a CSR initiative of Bayer Foundation.
Implemented and managed by Telerad Foundation and RxDx Healthcare.