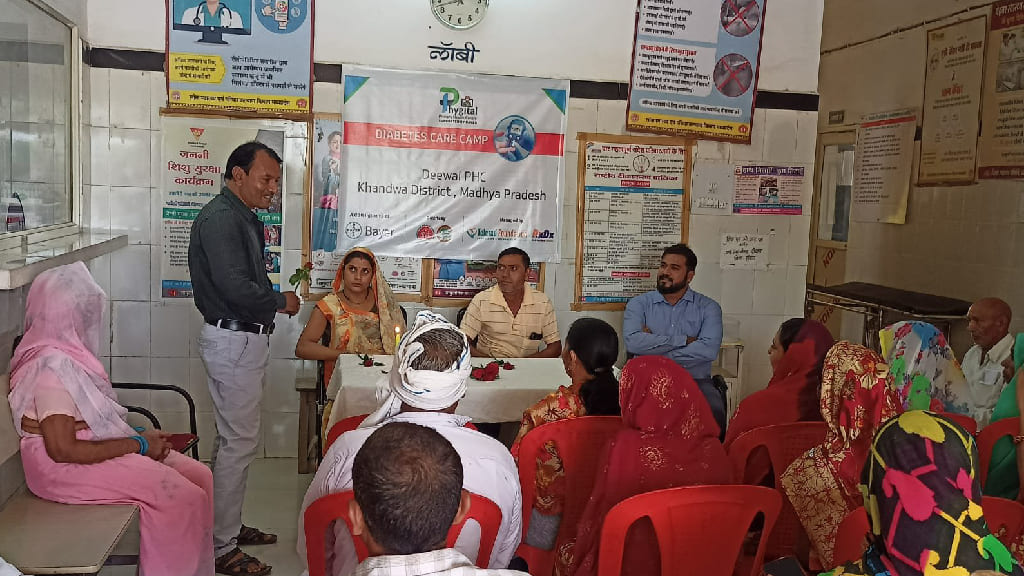 Phygital PHC Camp Diary
A Diabetes Care Camp was conducted at the Phygital PHC, Deewal, under Pandhana Block in Khandwa, MP. Total 63 beneficiaries received Specialist Consultation at the Camp.
The camp was formally inaugurated by Smt Sadhna, the village sarpanch and Mr Mehen, Member of the Gram Panchayat on May 25, 2022. Pandhana Block Medical Officer (BMO) Dr G S Tomar visited the camp and expressed his gratitude.
Telerad Foundation thanks all the community mobilizers including ASHA and Anganwadi workers for their kind contribution to the awareness creation and mobilization activities.